Infinite points of reference. A single point of view.
Q&A with David and
Susan Cooney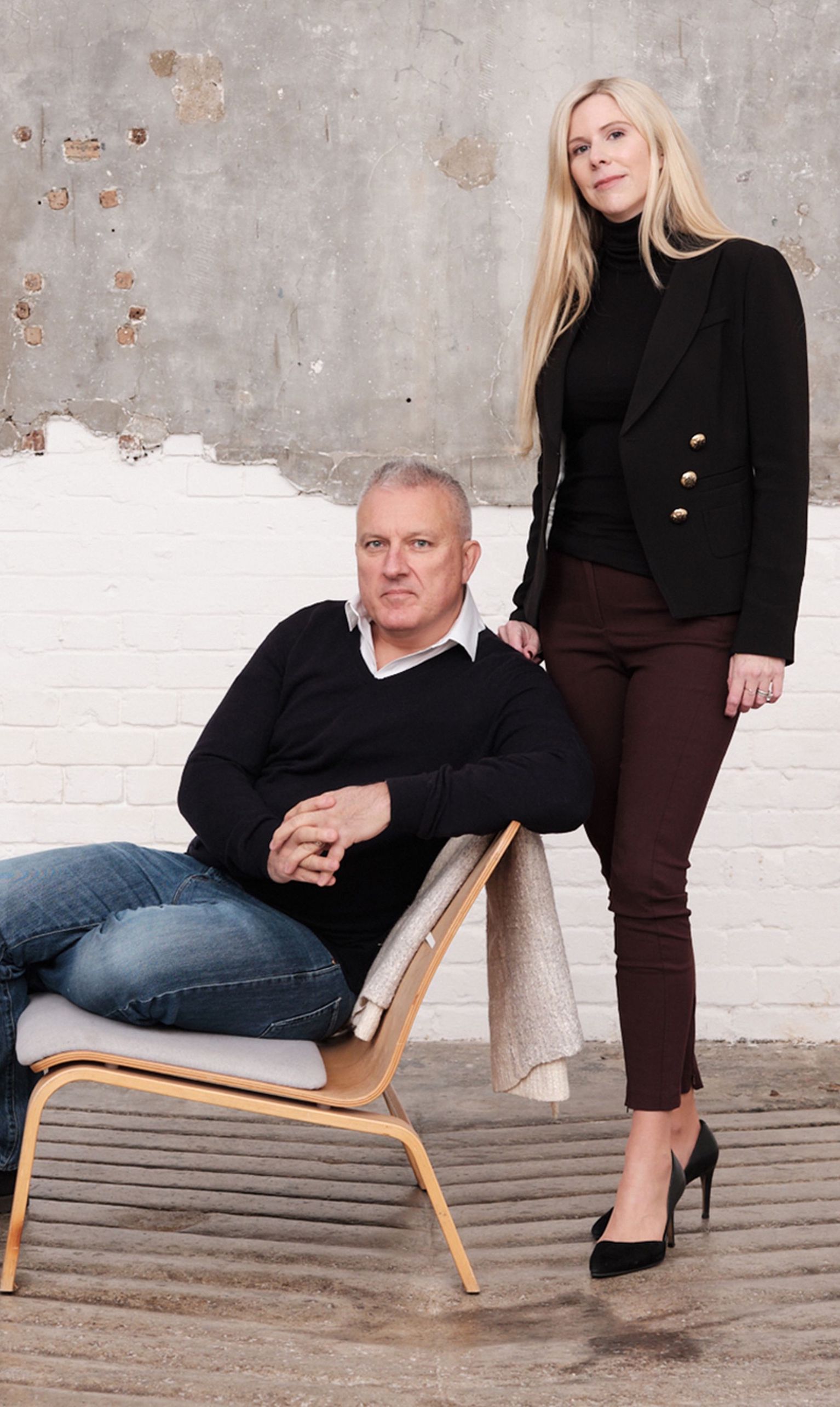 How are industries changing?
In the early days of electronic markets the hardest part was getting people to adopt a new way of trading that carried some perceived level of risk and uncertainty. People were also concerned about diminishing personal relationships if trading soley over machines. Spreads were relatively wide and there was not a lot of difference in functionality, so it was a little harder to differentiate. However, as more and more people adopted electronic trading, technology improved and the entire space became more advanced. Speed and latency were more relevant, and some of the behaviour that was clearly unacceptable trading OTC became more prevalent. In the early days it was easier for an organisation to 'survive' without too much technological power. This is probably the greatest area of change, as it is now increasingly difficult to run an electronic trading business or monetise it without significant tooling and vital knowledge in how to use these tools. Today, particularly in the retail space, we are seeing spread compression, as well as a huge rise in cooridnated trading. Rates that are slow to update due to aggregated feeds are a feeding ground for oppotunistic trading models leaving brokers much more vulnerable than before.
What inspired you to start MahiMarkets?
We wanted to bring together an elite team of technologists with the right culture, and marry those skills with strong etrading experience offering any client the chance to have a robust, institutional level trading technology offering at a fraction of the cost to build one. Having had key roles in building successful etrading businesses, we felt we were well placed to guide and support our customers and build the right business for them based on their individual goals.
"etrading is hyper-complex and difficult to explain without resorting to jargon. Or worse, hyperbole. So, we talk to the benefits, which are simple."
Why should people care?
There has been an explosion of technology in recent years which although is generally positive for the industry, it does bring about a set of new challenges as customers are faced with overwhelming choice. We believe that whilst it's important to solve infrastructural issues with technology, nobody was properly addressing the real problems facing our customers - ' I have all this tech in place, why is my business just not making enough money and why does it cost so much?' Our solutions directly tackle these problems with the help of hard data science. We are not adding to the problems, our aim is to solve them.
How can you help banks?
Coming from a banking background ourselves we know all too well the challenges banks face in setting up an etrading business and continuing to monetise it. As well as providing technology, we can also provide consultancy, which can significantly reduce blockers and help create a fully functioning business in a matter of months at a fraction of the cost it takes to build (as well as avoiding many of the costly mistakes along the way!)
How can you help FX Brokers?
As technology has evolved, many brokers are now facing many of the same challenges that banks have been dealing with for the past decade. Tighter spreads, adverse flow, tighter regulation. There are technology providers offering simple diagnostic tools to assist brokers but this is not enough to provide significant insight to protect them. We create tools to help brokers evaluate the trades that are hurting their pnl and then the solutions to manage it, ensuring they are fully prepared to take on EAs and other forms of damaging flow.
Why is MahiMarkets different?
One of our key differentiators is the combination of cutting edge technology with trading expertise. We have experienced our client's challenges first hand and are uniquely placed to assist them. It is not enough for a tech company to simply provide technology, they must fully understand trading and with decades of etrading experience, we are in a unique position to do just that. As a company the combination of etrading, sales and technology in our leadership team also sets us apart as we are qualified in the entire stack. Our culture is also extremely important to us, we employ smart, talented yet humble people who are very committed to helping our clients run the best possible business.
"When people ask about our mission, our values, what they're really asking is, why should I care?"
What makes your technology different?
Our technology is built from first hand experience trading, and not just what we believe traders may want. Robust and tested in some of the harshest market conditions, our tech provides a solution to many of the issues faced by today's market participants.
What's the most important thing to you as a company?
We value integrity, honesty and transparency both within our own company culture and in our dealings with our clients. If we can't help you, we will tell you.
How do you drive innovation?
Innovation requires a certain amount of bravery and considered risk taking. We are also fortunate to have a team of brilliant minds who think outside of the norm, and most importantly we do it together, as a team. Wine also helps.
What is success to MahiMarkets?
Once we have learnt the challenges the customer faces, what makes us proud is to see how invested the whole team is in solving them and creating a positive outcome for the client. It's not just about winning deals to us, it's about genuinely helping. It's a good feeling when you switch the machines on and see the instant impact it has to a client's business, and you know you are really making a difference.