About Us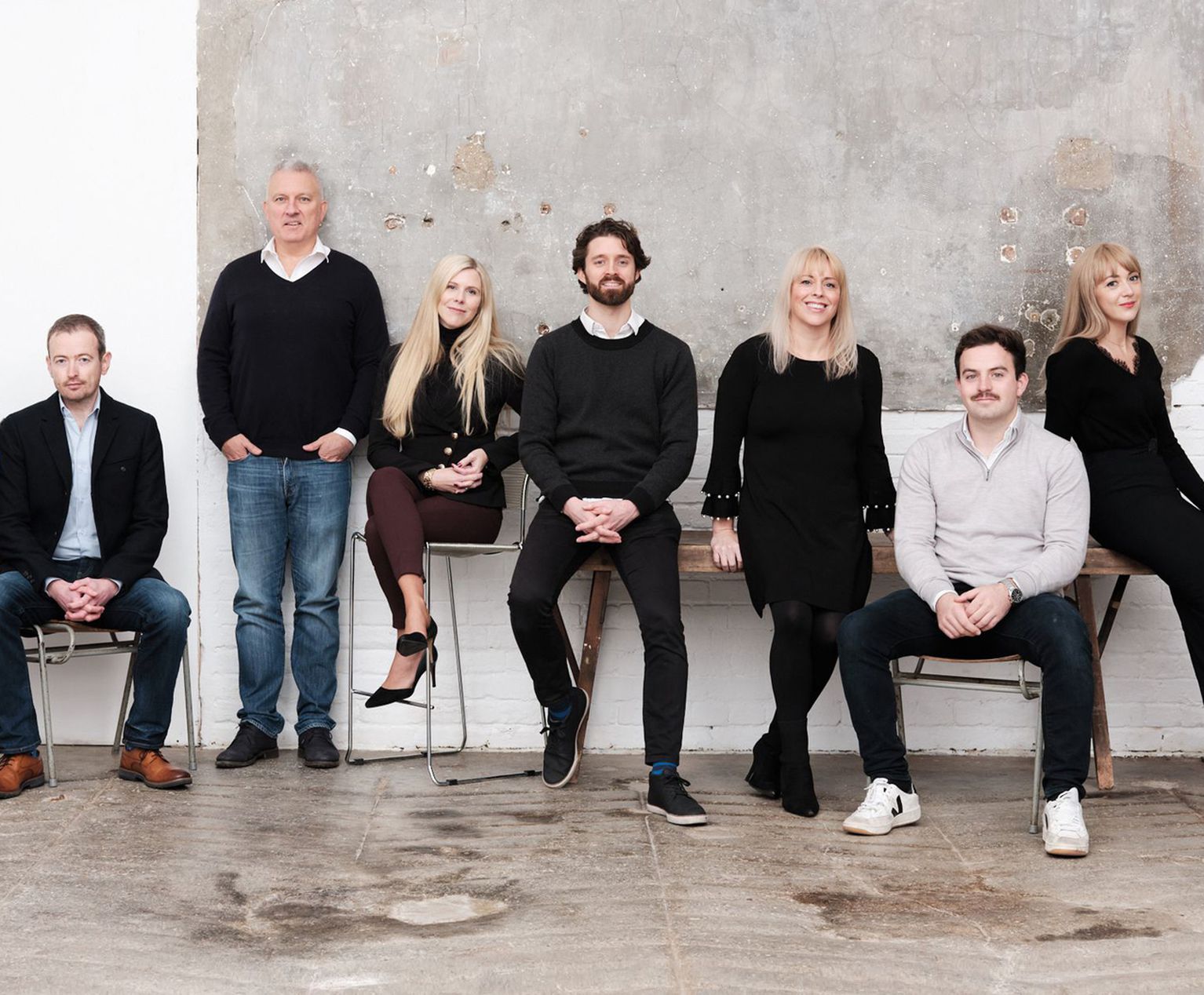 We've seen a lot and solved a lot, building our own systems and solutions. That experience gives us the confidence, craft, and know-how to tackle even the most complex challenges in e-trading.
Our founders, David and Susan Cooney, were on the trading floor in the early days of electronic trading and our leadership team has over five decades of collective interbank experience in the disciplines of trading, quantitative analytics and technology.
Our Team
David Cooney

Chief Product Officer, Founder

A young David Cooney was hoping to become a fighter pilot, racing car driver or an All Black. Although he remains adamant that he still has the ability to do all of these even to this day, he thought it best to begin his career as an interbank spot foreign exchange broker in his native New Zealand.

After landing a role as a currency options trader, David moved to London, where he worked for Chase Manhattan and later, Credit Suisse. This was followed by roles at Dresdner Bank in Singapore, where he took charge of the currency options operations for Asia before moving back to London as Dresdner's Global Co-head of Currency Options. From there David co-headed the global Options desk at Barclays Capital where he was instrumental in developing the award winning BARX platform.

As well as running MahiMarkets he can be found indulging his passion for aviation and regularly dashing out of meetings to point at helicopters and shout about them.

Susan Cooney

Chief Executive Officer, Founder

Being stubborn, bossy, creative and controlling are all the traits of a leader, Susan firmly assures us.

Her career started in e-FX at Dresdner Kleinwort Wasserstein, where she was responsible for selling one of the the first online eFX trading platforms 'Piranha' throughout Europe. This was followed by a move to Barclays Capital where she was given responsibility for European Institutional e-FX clients and later for recruiting and heading a new team of sales professionals to build out Barclay's e-FX trading platform, BARX, globally.

When not working at MahiMarkets she is often found in the gym practising martial arts. We fully recommend paying the bills on time.

James Furness

Chief Technology Officer

James is a Burrito-hunting, turntable-spinning DJ and undercover geek. Since acquiring his first computer at the tender age of five, he has rarely been seen without some sort of gadget at his fingertips. After completing a degree in Computing at Imperial College London he ventured to the University of Manchester to seek a change of student life, and to complete a masters in Advanced Computer Science.

His technology career spans 17 years taking in a diverse range of industries ranging from vehicle telematics to call centre administration systems, however the last 11 years have been focused on the unique challenges of electronic trading. James was part of the team behind Lehman Brothers' award-winning FXLive platform. Post the infamous collapse he moved to the trading floor to join the team developing the hedging/pricing/analytics technology behind Barclays Capital's BARX platform (one of the top-three FX single-dealer platforms). When he's not working to improve the Mahi's products (which is rare) he can sometimes be found DJing in one of the many clubs/bars around London.

Andrew Morgan

Head of Trading & Quant Analytics

Andrew is coming to terms with being a "veteran" technologist. Having worked in a brand wall of companies: Morgan Stanley, UBS, RBS, BBC News Interactive & Sony R&D he's seen a variety of situations from developing low-latency trading systems to his time as a CTO, carefully balancing management and strategy with advertising optimisation algorithms.

His soft Welsh accent has been dulled by his time at Cambridge University where he read Computer Science just as they introduced studying Java at the university. He claims to appreciate a good glass of wine (perhaps not his 6th) and is an enthusiastic guitarist. Despite being relatively quiet at work, we can always count on Andrew to crack out the first (and last) moves on the dance floor at any staff party; a sight we'll never tire of seeing.

Lee Butts

Lead Developer

Lee is our resident petrol head and heads up the Christchurch development team. Some say he was raised by sheep, and can only turn left. All we know is he's the Stig's Kiwi cousin. He provides critical technical support to his less tech-savvy colleagues, and his two key mantras are 'have you tried turning it on and off again' and 'try Google'. As a founding member of the Mahi Harriers he is a keen runner and currently holds the MahiMarkets Half Marathon record.

He has over 15 years of software development experience since graduating from Canterbury University with an honours degree in Computer Science. He has worked in a wide range of industries, most recently in financial services and online advertising. He returned home to Christchurch in 2010 having lived and worked in Australia for eight years.

Bonnie Cassidy

Global Account Executive

Bonnie has been around, so to speak. During her career she has worked in Swiss, German, and British banks, as well as a brief stint at the Queen's stockbrokers. She eventually decided it was time for a bit of antipodean action and wound up here at Mahi. Recruited into the infamous Barbie's Army, Bonnie has an unrivalled collection of anecdotes to tell from her experiences abroad, including the time she went to Lithuania without checking the weather forecast first and promptly arrived in a pair of stilettos.

On meeting the client for the first time, she immediately took a tumble in the snow taking him down with her – suppose that's one way of, quite literally, breaking the ice. Bonnie also moonlights as a professional shopper, blessed with an incredible ability to navigate most malls blindfolded (if such a situation were ever to arise). She is uber organized, and loves nothing more than a bit of good old-fashioned order; demonstrated by her colour-coordinated wardrobe, and that warning look when our desks begin to look a little messy. With two young'uns, Bonnie currently spends a lot of her time ensuring she's not covered in things she shouldn't be, whilst singing Old MacDonald in a faux American accent.

Nicola Clifton

Global Account Executive

It took her a while to find us, but after graduating from Loughborough University with a degree in Politics & Economics and a stint behind an equities desk, Nicola eventually saw the light. Joining Team Mahi and embracing all things fun.

Nicola is a pretty diverse girl, and is certainly no one-trick pony. Her uni days saw her take up a keen interest in flying as a member of the University Air Squadron… that is, until she realised she hated flying. Nowadays, Nicola tends to keep her feet on the ground - usually behind the decks at a fancy London club or bar. This budding little entrepreneur started off moonlighting as a party planner but was repeatedly disappointed by the number of DJs who failed to impress. Nipping the problem in the bud, she combined her love for parties and music with her dislike of other DJs and became one half of a DJ-ing duo. Adding to our growing list of resident Mahi DJs, Nicola ensures that our clients are left wanting for nothing.

Nicole Vivian

Compliance and Finance

Nicole - or "Sparkles" as she is more commonly known in the office due to her love of all things that glitter - is Manager of the MahiMarkets legal, compliance and finance teams. When she isn't dragging her colleagues for PB runs round Hagley Park or leading boot camps in the boardroom she plays Mum to two little girls at home (as well as to the boys in the office at work).

Nicole has a double degree in law and accounting, is a qualified barrister and solicitor of the High Court of New Zealand and a Chartered Accountant. Nicole began her career in the corporate tax team at Ernst & Young in New Zealand before moving to London for five years and working for JPMorgan Chase and AXA Corporate Solutions in their tax, compliance and finance teams. Upon her return to New Zealand, Nicole spent a little more time with Ernst & Young again, before moving to Infiniti Capital Markets, embarking on motherhood, and finally joining the Mahi team in Christchurch.

Tony Bell

Director, Quality Assurance

As well as heading the Quality Assurance team at MahiFX, Tony leads a double life as a wannabe pro surfer and Dad to three teenagers. He is also famous for his love of antique Japanese cars, his prize possession being his $200 dollar two tone white and rust 1986 Toyota Corolla. Not embarrassing at all parked outside the Mahi offices. Day to day, Tony is responsible for ensuring that our products are functional and intuitive as well as serving as a software and hardware tester (attested by the vigorous pounding his keyboard receives, much to the indignation of the disgruntled colleagues who are within earshot).

Tony has had an extensive career both in New Zealand and abroad, namely in London at JPMorgan and SBC Warburg in operations and latterly at Hermes in quality assurance. Upon his return to New Zealand Tony worked at Sungard and Northern Arch in a quality assurance and software design capacity before joining the MahiMarkets team.

Liam Cordelle

Developer

Known as the Wakatipu Whizzkid, Liam joined MahiMarkets as our intern in 2016, building out our automated acceptance suite as part of the QA team. After graduating with a dual bachelor degree in physics and computer science he joined the development team as a full time developer at the start of 2018.

He is also an up and coming member of the Mahi Harriers, having recently knocked of his first half-marathon in his home town of Queenstown. You will often find him zipping round the city on a lime scooter, sometimes riding two at the same time when he's moonlighting as a Lime Juicer. His current high score is 29.4 kph down city mall while screaming at pedestrians to get out of his way.

Will Carter

Trading and Analytics

Joining our ever-growing Mahi sub-group of rugby players, Will has assumed his position on the Analytics team. Originally from Wales, he first ventured to Manchester to study Physics, and was taught by none other than Professor Brian Cox, as well as a number of Nobel Prize winners, during his degree.

Despite undergoing 24 operations on his leg following a serious injury at the age of 18, Will still went on to become the captain of the university rugby club for two years, and won an award from the university - so he's well practised in both rugby and necking pints.

After graduating, Will moved down south and we promptly snapped him up. Although a fluent Welsh-speaker, he's still an avid supporter of the England rugby team – helping us to ensure that we really outnumber David in the London office.

Claudia Greenhalgh

Junior Analyst

Having spent two and a half months travelling New Zealand in a campervan Claudia is well accustomed to the heritage of Mahi. Previously working in Dubai and Sydney as well as the UK, Claudia brings a truly global outlook to her role as a Junior Analyst. A true lover of a night out, it is only fitting that she is a member of the Mahi team as she embraces our culture just as much as our hard-working ethos.

Although originally destined for a degree in Design, a U-turn on her gap year led Claudia to venture to Nottingham to complete a Mathematics and Management degree where her quantitative analytic skills flourished despite staying rooted to her creative side. Despite graduating in 2018, Claudia has amassed a whole host of experience in the financial industry; working for the likes of AJ Bell and Deloitte she has honed her people skills and is a true team player.

An avid skier, albeit suffering a couple of broken ribs as an expense, she spent a ski season as a chalet host and, also, competed for her university in the Snowsports racing team. Despite taking a strong dislike to running, you can always count on her to be working just as hard in the gym as she does at work.

Ed Horchover

Junior Analyst

Having graduated from the University of Exeter with a degree in Physics, Ed found himself trapped on the roof of a 4x4 in Kenya by a lion after his studies. A somewhat different situation to what he had been used to, Ed is well accustomed to being out of his comfort zone - whether it is through diving, skiing, sailing, rugby or his passion for playing the trumpet, he is always on the go. Having challenged himself with hiking the Kepler Trail, he is also well accustomed to Mahi's heritage in New Zealand.

Joining the firm in the midst of a global pandemic as a Junior Analyst, Ed is keen to get to grips with something a bit more interesting than his previous experience in insurance and learn from FX's best.

Jed Johnson

Junior Developer

Graduating with a First-Class honours degree in Mechanical Engineering from the University of Bath, Jed went on to complete a Software Development Bootcamp to hone his skills and change his path. And like a true Jed(i) (see what we did there? ) calmly and efficiently took on his next challenge joining MahiMarkets during the onset of a global pandemic.

A fitness fanatic, Jed has competed in CrossFit competitions and, as with many here at Mahi, shares a passion for rugby. Away from the office, you can always count on him to be searching IMdB for the newest films and planning the next restaurant to try out, or takeaway to get in. We shall look forward to the recommendations.

May the force be with you Jed(I) Ok, sorry, i'll stop that.

Laura Tarczi

Junior Developer

A self-confessed geek, you can expect to find Laura filling a lot of her spare time trying out new apps, products and technology. Aside from her passion for tech, Laura is also an avid gym goer, snowboarder and festival enthusiast (when the British summer weather permits). An extroverted, fun-loving and sociable individual, having completed a life-long dream by living in the craziness of The Big Apple for a number of years she has a truly global outlook and fits in with the ethos at Mahi wonderfully.

She joins Mahi with a whole host of experience in technology and coding but is yet to breach the gap into finance and FX. It is only fitting that Laura joins as a Junior Developer at Mahi as, after all, where better to start off and learn from the best?

Joe Holland

Junior Developer

Joining us fresh from Wellington Institute of Technology as Junior Dev, Joe managed to survive one of the first and only group zoom interviews we have ever done "can you hear me, you're on mute, is that a badger?' and ignoring the fact that the other bloke had an axe hanging on his bedroom wall, Joe was our man.

Scoring 97% introverted on his personality test and a self-confessed nerd, Joe is big on sci-fi, fantasy and cyberpunk concepts as well as the acquired taste of pineapple on pizza. He very much enjoys gaming and even has a dabble at creating his own games from time to time.

He was definitely not only hired to help Susan with her GTA4 mods. So Joe, about that...